IT that works for you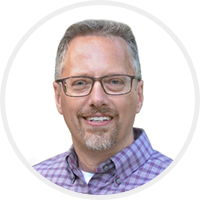 Started in 1995, Cyber Solutions is a complete technology solution provider. We are 100% committed to making sure business owners have the most reliable and professional IT service. Our team of talented IT professionals can solve your IT nightmares once and for all.
Here's why so many businesses depend on Cyber Solutions for complete IT services and support:
Trust - We pride ourselves on earning our client's trust. This gives them peace of mind knowing we're providing solutions that make the most sense for their business.
Knowledge - We have worked with small and mid-sized businesses for over 20 years. We understand the technology challenges that our clients face and can help create solutions that fit most budgets.
Experience - Our techs have extensive experience in supporting technology for small and mid-sized businesses. No amount of book knowledge can replace the hands-on work that comes with experience. We've been doing just that since 1995.

Our custom service packages deliver what you need and want without overstepping the boundaries of your budget. From cloud services to data backup, Cyber Solutions is here to team up with you and your company for expert support.